Nueva Vida
In the late 1970's, the founding members of Nueva Vida got together as a "kicks band". Meeting at the Musicians Union hall to play music they enjoyed and to try out original compositions.
Felix Almestica (vocals/percussion), Phil Bennett (drums), Arex Ikehara (bass), Allen Leong (piano), Alex Murzyn (sax) and Robert Shinoda (guitar), would meet once or twice a week and began building a repertoire of jazz fusion and R&B. However, their first steady engagement was at the Coral Reef Showroom as the back up band for entertainer John Rowles. This allowed them more playing and rehearsal time together, and they continued to build their songlist.
The band's first performance on their own was at the Kapiolani Park Bandstand for an afternoon jazz concert.
Nueva Vida's first club engagements were at Waikiki's "Sugarmill Lounge", Kojack's, and the lounge at Canterbury Place.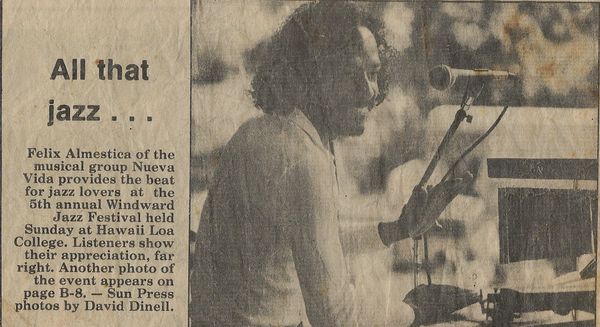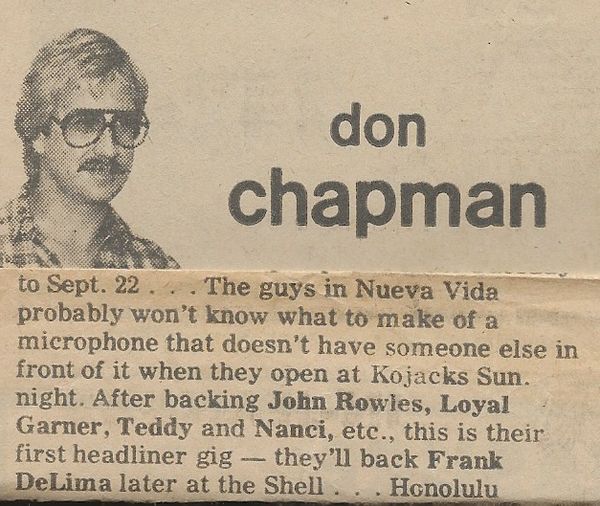 Nueva vida performs at the Marrakesh in waikiki