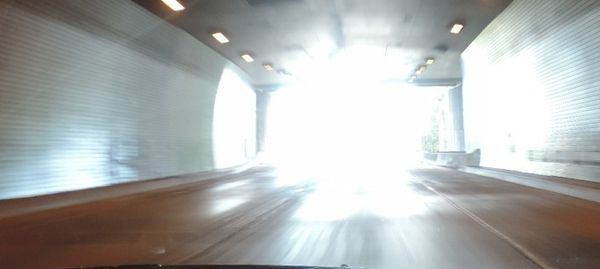 I often ask myself.
Did I come here for a purpose, why am I here?
Do I want to be part of the problem or part of the solution?
Everything is made of parts.
What part do I play? 
1Corinthian13 
1 If I speak in human and angelic tongues[b] but do not have love, I am a resounding gong or a clashing cymbal. 2 And if I have the gift of prophecy and comprehend all mysteries and all knowledge; if I have all faith so as to move mountains but do not have love, I am nothing. 3 If I give away everything I own, and if I hand my body over so that I may boast but do not have love, I gain nothing.
4 [c]Love is patient, love is kind. It is not jealous, [love] is not pompous, it is not inflated, 5 it is not rude, it does not seek its own interests, it is not quick-tempered, it does not brood over injury, 6 it does not rejoice over wrongdoing but rejoices with the truth. 7 It bears all things, believes all things, hopes all things, endures all things.
8 [d]Love never fails. If there are prophecies, they will be brought to nothing; if tongues, they will cease; if knowledge, it will be brought to nothing. 9 For we know partially and we prophesy partially, 10 but when the perfect comes, the partial will pass away. 11 When I was a child, I used to talk as a child, think as a child, reason as a child; when I became a man, I put aside childish things. 12 At present we see indistinctly, as in a mirror, but then face to face. At present I know partially; then I shall know fully, as I am fully known. 13 [e]So faith, hope, love remain, these three; but the greatest of these is love.
Numbers
23:19 God is not human, that he should lie, not a human being, that he should change his mind. Does he speak and then not act? Does he promise and not fulfill?
1John
1:5 This is the message we have heard from him and declare to you: God is light; in him there is no darkness at all.
Matt
5:14 "You are the light of the world. A town built on a hill cannot be hidden".
John
8:12 When Jesus spoke again to the people, he said, "I am the light of the world. Whoever follows me will never walk in darkness, but will have the light of life."
Luke 
17:20 Once, having been asked by the Pharisees when the kingdom of God would come, Jesus replied, "The kingdom of God does not come with your careful observation, 21nor will people say, 'Here it is,' or 'There it is,' because the kingdom of God is within[b] you."
Matt
5:48 Be perfect, therefore, as your heavenly Father is perfect.
John
14:12 Very truly I tell you, whoever believes in me will do the works I have been doing, and they will do even greater things than these, because I am going to the Father.
Genesis
1:29 Then God said, "I give you every seed-bearing plant on the face of the whole earth and every tree that has fruit with seed in it. They will be yours for food. 30 And to all the beasts of the earth and all the birds of the air and all the creatures that move on the ground—everything that has the breath of life in it—I give every green plant for food." And it was so.
Proverbs
15:17 Better a meal of vegetables where there is love  than a fattened calf with hatred.
23:20 Do not join those who drink too much wine or gorge themselves on meat,
16:25 There is a way that seems right to a man, but in the end it leads to death.
30:5 "Every word of God is flawless; he is a shield to those who take refuge in him.
30:6 Do not add to his words, or he will rebuke you and prove you a liar.
28:4 Those who forsake the law praise the wicked, but those who keep the law resist them.
28:7 He who keeps the law is a discerning son, but a companion of gluttons disgraces his father.
28:9 If anyone turns a deaf ear to the law, even his prayers are detestable.
 1:7 The fear of the Lord is the beginning of knowledge; fools despise wisdom and instruction.
12:1 Whoever loves discipline loves knowledge, but he who hates correction is stupid. (More on seeking Knowledge here )
12:10 A righteous man cares for the needs of his animal, but the kindest acts of the wicked are cruel. 11 He who works his land will have abundant food, but he who chases fantasies lacks judgment.
Isaiah
5:20 Woe to those who call evil good and good evil, who put darkness for light and light for darkness, who put bitter for sweet and sweet for bitter. 21 Woe to those who are wise in their own eyes and clever in their own sight.
 22 Woe to those who are heroes at drinking wine and champions at mixing drinks,23 who acquit the guilty for a bribe, but deny justice to the innocent.
Jeremiah
11:15 "What is my beloved doing in my temple as she works out her evil schemes with many? Can consecrated meat avert your punishment ? When you engage in your wickedness, then you rejoice.
Ezekiel
4:14 Then I said, "Not so, Sovereign LORD! I have never defiled myself. From my youth until now I have never eaten anything found dead or torn by wild animals. No unclean meat has ever entered my mouth."
Daniel
1:8 But Daniel resolved not to defile himself with the royal food and wine, and he asked the chief official for permission not to defile himself this way. 9 Now God had caused the official to show favor and sympathy to Daniel, 10 but the official told Daniel, "I am afraid of my lord the king, who has assigned your [c] food and drink. Why should he see you looking worse than the other young men your age? The king would then have my head because of you."11 Daniel then said to the guard whom the chief official had appointed over Daniel, Hananiah, Mishael and Azariah, 12 "Please test your servants for ten days: Give us nothing but vegetables to eat and water to drink. 13 Then compare our appearance with that of the young men who eat the royal food, and treat your servants in accordance with what you see." 14 So he agreed to this and tested them for ten days. 15 At the end of the ten days they looked healthier and better nourished than any of the young men who ate the royal food. 16 So the guard took away their choice food and the wine they were to drink and gave them vegetables instead.
Hosea
8:12 I wrote for them the many things of my law, but they regarded them as something alien. 13 They offer sacrifices given to me and they eat the meat, but the LORD is not pleased with them. Now he will remember their wickedness and punish their sins: They will return to Egypt.
Numbers
11:31 Now a wind went out from the LORD and drove quail in from the sea. It brought them [c] down all around the camp to about three feet [d] above the ground, as far as a day's walk in any direction. 32 All that day and night and all the next day the people went out and gathered quail. No one gathered less than ten homers. [e] Then they spread them out all around the camp. 33 But while the meat was still between their teeth and before it could be consumed, the anger of the LORD burned against the people, and he struck them with a severe plague. 34 Therefore the place was named Kibroth Hattaavah, [f] because there they buried the people who had craved other food.
Matthew
12:7 If you had known what these words mean, 'I desire mercy, not sacrifice,'[b] you would not have condemned the innocent
2timothy
3:16 All Scripture is God-breathed and is useful for teaching, rebuking, correcting and training in righteousness, 17so that the man of God may be thoroughly equipped for every good work.
John
10:34 Jesus answered them, "Is it not written in your Law, 'I have said you are "gods"'[a]?
Psalms
82:6 "I said, 'You are "gods";
    you are all sons of the Most High.'
Gospel of peace book 1, sample
And Jesus himself sat down in their midst and said: "I tell you truly, none can be happy, except he do the Law."
And the others answered: "We all do the laws of Moses, our lawgiver, even as they are written in the holy scriptures."
And Jesus answered: "Seek not the law in your scriptures, for the law is life, whereas the scripture is dead. I tell you truly, Moses received not his laws from God in writing, but through the living word. The law is living word of living God to living prophets for living men. In everything that is life is the law written. You find it in the grass, in the tree, in the river, in the mountain, in the birds of heaven, in the fishes of the sea; but seek it chiefly in yourselves. For I tell you truly, all living things are nearer to God than the scripture which is without life. God so made life and all living things that they might by the everlasting word teach the laws of the true God to man. God wrote not the laws in the pages of books, but in your heart and in your spirit. They are in your breath, your blood, your bone; in your flesh, your bowels, your eyes, your ears, and in every little part of your body. They are present in the air, in the water, in the earth, in the plants, in th e sunbeams, in the depths and in the heights. They all speak to you that you may understand the tongue and the will of the living God. But you shut your eyes that you may not see, and you shut your ears that you may not hear. I tell you truly, that the scripture is the work of man, but life and all its hosts are the work of our God. Wherefore do you not listen to the words of God which are written in His works? And wherefore do you study the dead scriptures which are the work of the hands of men?"
Each of us is responsible for the universe we see and what is within.
Those who promote conspiracies suggest that to learn the "Truth" we must follow the money.
In a world where everything is based on the bottom line, voting with every penny I spend seems logical.